Our practitioners offer a wide array of healing modalities. We are all independent providers, however, we will work collaboratively when both you and your provider agree it will support your treatment goals. Learn more about each healer and the services they offer by clicking on a name below or scrolling down.
Click on a name:
• Elliott Strick, MA, LMFT • Deanna G. Chvatal, LMFT • Robert Szczepanski, LMFT
• John Beazoglou, LCSW • Scott Vallancourt, LMT • Kyoko Shirane, LMT
• Alicia O'Hara CCHT, CBT, CLC • Victoria Casa, RMT • David Ames, MFT (intern)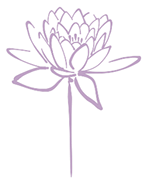 Elliott Strick, MA, LMFT
Elliott Strick is a licensed Marriage & Family Therapist who has provided counseling and psychotherapy for couples, individuals and families for over 20 years.
His areas of expertise include relationship communication problems and conflict resolution, helping people heal wounds and trauma from childhood, GLBT issues, ACOA, men's issues, anger and grief. Providing clients a safe environment is of primary consideration in his practice. He is affiliated with a psychiatrist for medication consultation and treatment when appropriate, as well as a naturopathic physician for alternatives to traditional medications.
Elliott is a Clinical Member of the American Association for Marriage and Family Therapy. He received his degree in Marriage and Family Therapy from Antioch University New England in 1993. He practices psychotherapy using the Internal Family Systems model, which he has been studying since 2012. He has also studied and trained extensively in body-oriented and expressive therapies for many years at Shalom Mountain Retreat Center.
Elliott's own journey of self-discovery and healing for over 25 years has fueled his passion for this work. He invites you to take your own journey with him and bring about the changes you are seeking for your life. The gift you will receive is the ability to live life in the present with more energy and joy. To learn more about Elliott click here.
He is an in-network provider for Blue Cross/Blue Shield and Husky CT (Medicaid), and many out-of-network plans will cover his services.
To become a new client with Elliott Strick, please first go to therapyappointment.com. Click on Find Your Therapist. Enter "Strick" to Find By Name, then register yourself. Afterward, contact Elliott by phone or email to schedule your appointment.
In an effort to support the continued growth of the Marriage and Family Therapy profession, West Hartford Therapy Center is a host to a marriage and family therapy intern under the supervision of Elliott Strick. This intern is David Ames, MFT.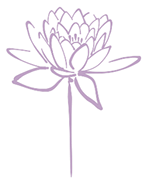 Deanna G. Chvatal, LMFT
Deanna Chvatal is a licensed marriage and family therapist and works with individuals, couples, families, and groups. She spent 25 years teaching children, and uses those skills in her present work. Deanna is an accomplished storyteller and facilitator of wisdom circles, parenting groups and communication workshops. In addition to her therapy practice, she facilitates and designs retreats.
"Aha!Tales" is a process which Deanna designed to help people become more aware of the Aha! Moments in their lives—their life stories. Becoming aware of these moments allows room for new insights, which drive change and healing. Using the systemic belief that everyone is part of a larger system that affects life choices, family rules and roles are explored through stories.
Contextual theory, the basis of her therapeutic work, is used to understand experiences and create new life paths. She'll help you learn to use inner wisdom, discover purpose and passion, create the potential for change and improve the quality of your life.
Deanna has taken therapy and put it into her living room. Her office is comfortable and inviting, with art and artifacts that help tell her own story. Spend some time with Deanna Chvatal, and immediately you know that she is a dynamic and extraordinary woman.
Deanna is an in-network provider for Cigna, and Husky CT (Medicaid).
Back To Top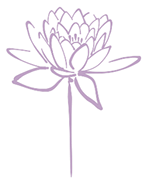 Robert Szczepanski, LMFT, MS-Ed, MS-MFT
Robert Szczepanski is a licensed marriage and family therapist. He is a graduate of Central Connecticut State University where he completed specialized coursework in internal family systems therapy. He's also studied somatic and expressive approaches to emotional healing in areas such as somatic-experiencing, Gestalt therapy, and CORE Energetics. Robert conducts therapy in a client-centered, compassionate and collaborative approach and helps clients place their attention on feeling their emotions during this journey.
Robert's own personal healing journey led him to psychotherapy, along with a lifelong interest in truly understanding people. He has a deep reverence for working with individuals, couples, children and families who are seeking a fuller life experience by relieving anxiety, depression, grief, and/or anger.
Robert is an in-network provider for Anthem BCBS and Husky CT (Medicaid).
Back To Top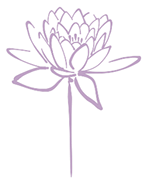 John Beazoglou, LCSW
John Beazoglou is a licensed clinical social worker. His specialty is working with children, adolescent, adults and families impacted by depression, anxiety, developmental trauma, abuse and neglect, grief and loss, domestic violence, behavior challenges, and substance abuse.
John holds a bachelor's degree in urban studies and sociology from the University of Connecticut, and a master's degree also from the University of Connecticut School of Social Work with a concentration on clinical casework and administration. For twenty years he worked as a clinical program supervisor in various fields of practice including child welfare and the juvenile justice field. In addition, he maintained a private clinical practice specializing in various approaches including cognitive behavioral therapy, dialectical behavioral therapy, and interpersonal approach, among others. John's therapeutic methodology emphasizes helping the client learn to recognize and change their maladaptive thought patterns, improve how feelings and worries are handled, and to ultimately break the cycle of dysfunction and habitual behaviors.
John is an in-network provider for Anthem BCBS.
Back To Top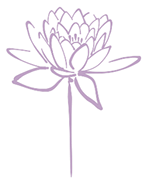 Scott Vallancourt, Licensed Massage Therapist
Scott Vallancourt is a licensed massage therapist. He graduated from the Connecticut Center for Massage Therapy, and continues to learn new techniques to provide the best service to his clients. His treatments combine deep tissue and relaxation massage tailored to each client's needs.
Scott's massage treatments help solve your unique challenges, whether you're looking to relax, relieve stress, sleep better, improve your athletic performance, or recover from an injury. It's all about making the client feel his or her best. He works with clients of all ages and fitness levels.
Becoming a massage therapist was the best decision Scott ever made, and he truly loves his job and can't wait to meet you. For more info about Scott click here.
Back To Top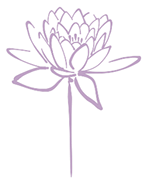 Kyoko Shirane, LMT
Apricot Blossom Massage
Kyoko Shirane is a licensed massage therapist in the state of Connecticut. A graduate of Connecticut Center for Massage Therapy, she's practiced massage therapy since 2009. She specializes in deep tissue and sports massage.
She offers deep tissue, sports, hot stone, Swedish, and prenatal massage. She strives to help her clients relax in a comfortable, professional environment, while also trying to relieve any chronic pain issues that they may be experiencing.
Back To Top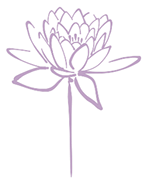 Alicia O'Hara, CCHT, CBT, CLC
Alicia O'Hara, CCHT, CBT, CLC, is the founder and practitioner of Trance to Change Hypnotherapy. Her practice combines hypnotherapy, behavioral techniques and intuitive coaching to help clients remove the blocks and obstacles preventing them from achieving desired goals, health and well-being, and create lasting change.
Trance to Change works in two ways: With the conscious mind, giving clients tools and techniques to manage everyday stressors and triggers, and with the subconscious mind at a deeper level, to remove blocks and obstacles keeping clients from achieving the life they desire.
Alicia specializes in working with her clients at a core or root level to overcome past programming and trauma that create present challenges. She teaches clients that the mind is the most powerful tool for creating change.
Alicia is certified in clinical hypnotherapy, behavioral therapy and life coaching with additional studies and certifications in meditation, clairvoyance, spiritual midwifery and Reiki.
Alicia is also on Facebook: Trance to Change Hypnotherapy
Back To Top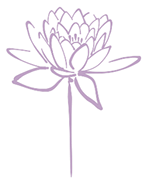 Victoria Casa, RMT
Victoria Casa is a gifted Reiki practitioner and Reiki master teacher who brings transformative guidance and healing to her clients and students. Using Reiki and other healing modalities, she helps clients release their old stories, negative emotions and built up stressors in order to reach life changing outcomes.
Victoria has been on a path of healing and transformation for more than two decades. She has faced her own challenges and health issues and, along the way, she has acquired many skills and abilities that have brought her a greater sense of peace and health.
However, this was not a simple or easy path. Her own work led her to essential oils, which she learned under the guidance of other healers and Reiki practitioners and used to address life challenges. Combining these modalities helped her to create lifestyle changes that eventually brought her into balance.
She is passionate and devoted to Reiki. If you find yourself at a fork in the road or a place where you want to live life more fully, it is time to book a class or appointment with Victoria.
You can also find Victoria on Facebook: Nature-Spirit-Reiki
Back To Top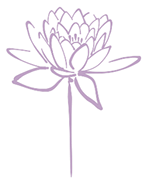 David Ames, MFT
Our current Marriage and Family Therapist intern is David Ames, MFT. He has specific training in IFS (Internal Family Systems therapy), attachment based EFT (Emotionally Focused Therapy), and also specializes in working with anxiety, depression, trauma, relationship challenges, and life transitions. David has immediate weekend openings and will return your call or email within 24 hours.
David is available for individual, couple, and family therapy. The fee to see David is on a sliding scale between $25 and $45 per session.
Marriage and Family Therapy interns are in the final stage of the Marriage and Family Therapy program at Central Connecticut State University (CCSU), and are required by state law to work for a period of time under the supervision of a licensed Marriage and Family Therapist (Elliott Strick, MA, LMFT). Supervision is also provided by a faculty member at CCSU.