West Hartford Therapy Center, LLC offers many therapy services.
Click on a service below for more information: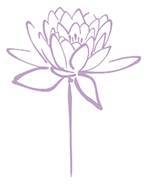 Our therapists who offer Counseling and Psychotherapy are:
Counseling and Psychotherapy
People come to counseling and therapy to get help. Each person's reason for seeking therapy is as unique and diverse as the individuals who seek it, but typically people come because they are experiencing emotional pain, anxiety, depression, or they feel that they have lost their joy and passion for life and instead are more dissatisfied and unhappy.
People are also seeking guidance and support that they haven't found in other areas of their lives.
Depending on the issue and type of therapy, this help may come in the form of support, information, guidance, self-awareness, healing pain from the past and/or the space to learn and practice new tools.
The goal of therapy is to provide a safe, comfortable and supportive environment where people can explore their thoughts and express their feelings without shame or judgment.
Hypnotherapy and Intuitive Coaching
Alicia O'Hara works with the conscious and subconscious mind to help each client reach the root cause of their problems and eliminate the triggers and blocks holding them back from lives they love.
Alicia's work tackles obstacles in all major areas of life including relationships, self-love, career, anxiety, and everyday stressors. By working with the "file system" in the subconscious mind, she says, it's easier to reach the feelings and beliefs that have a negative effect and reprogram them. She combines intuitive work with hypnotherapy with the goal of personal empowerment, when each client is able to use the tools she's provided to help themselves.
Alicia is also trained in Reiki and Spiritual Midwifery.
Massage Therapy
Massage therapy is one of the oldest healing arts and has been shown to be beneficial for many health conditions. Massage therapy can help alleviate low back pain, relieve tension and tight muscles, increase flexibility, help people struggling with depression and anxiety, improve circulation which helps the immune system, help people with before and after surgical procedures, and to alleviate the stresses of everyday life. Our licensed massage therapists who offer massage therapy are:
Kyoko Shirane, LMT prides herself on not only helping clients physically, but also creating lasting relationships. She specializes in deep tissue massage and also offers Swedish, prenatal and hot stone massages. As a ballet dancer, she understands the benefit massages can bring to the physical body and became interested in helping other people experience the same kind of comfort. She specializes in injured athletes, but enjoys helping anyone learn how to relax and receive the healing benefits of massage.
Scott Vallancourt, LMT combines many different massage modalities, including Swedish, deep tissue and Polynesian massage techniques, as well as reflexology, in his practice. He calls the process intuitive—letting the body take you where it needs to go. He believes massage, and touch healing, is a very basic human experience and loves the idea of his work improving people's lives. His strong hands draw many male clients looking for deep tissue work, and his clients range from young adults to senior citizens. He wants everyone to understand the value of massage, and take advantage of the benefits.
Our therapist who offers Hypnotherapy and Intuitive Coaching is:
WHY SEEK PSYCHOTHERAPY?
Back To Top
Back To Top